Product Description
Spooky Movie Colouring book by Wren & Wilson | A5 landscape Adult colouring book | uncoated paper | Pop culture illustrations | Halloween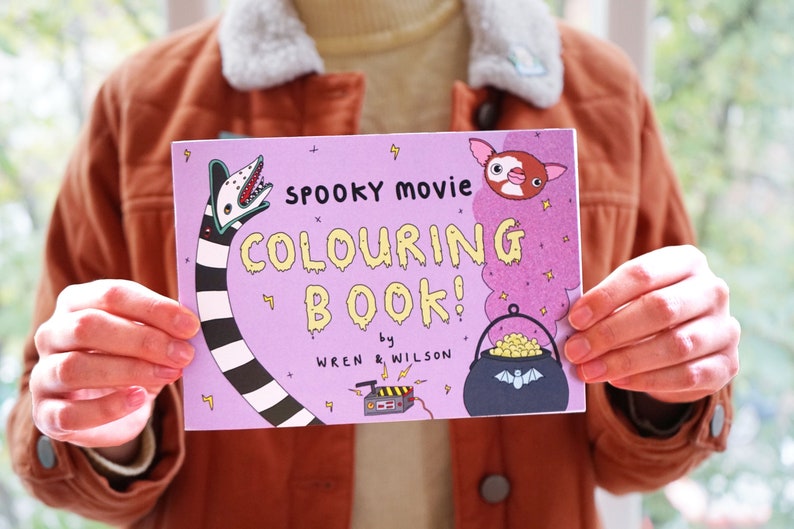 Grab yourself a nice cup of tea and a warm piece of pumpkin pie whilst you snuggle down with this Spooky Movie colouring book by Wren & Wilson. Featuring scenes and characters from your favourite spooky childhood movies, this adult colouring book is the perfect way to embrace the colder seasons and stay cosy inside. From Ghostbusters to Gremlins there are 14 super fun and spooky pages awaiting your colouring pencils!
A5 landscape book, with 150gsm recycled white paper pages, and a full colour 300gsm uncoated card cover.
16 pages including the front and back cover.
The pages are double sided so we recommend using colouring pencils rather than pens so the colours don't leak through – but we have tested for bleed through and the pages take felt tips very well 🙂
This book is made for adults, but older kids will love it too, at their big humans discretion!
WE ARE PLASTIC FREE BECAUSE WE LOVE THE PLANET!
All orders are shipped WITHOUT plastic. Please reuse or recycled the packaging, thank you 🙂
If you have any questions please let me know 🙂